Your Trusted Shop for Subaru Repair
Techline Motors is your trusted shop for Subaru repair in Kitchener and Waterloo. We have a long-standing reputation for quality service at fair prices. Our service department is fully equipped to handle any repair job, no matter how big or small.
We have factory-trained technicians who know Subaru vehicles inside and out. We use only the highest quality parts from NAPA, and we make sure they are compatible with your car.
We'll Keep your New Subaru Young
Whether you've bought your car from a Subaru dealership or a used one from their certified pre-owned program, you may be eligible to receive a no-charge 10 year/400,000 km limited warranty covering the auto repair or replacement of critical engine components as long as you have your car service at Techline Motors.
*CAR MUST BE 4 YEARS OLD OR NEWER. T&C'S APPLY.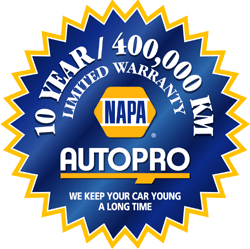 Peace of Mind Limited Warranty
You get 24 months/40,000 kilometres of worry-free protection on qualifying parts and labour when originally performed at your NAPA AUTOPRO Service Centre. This written warranty will be honoured at over 17,000 authorized NAPA Warranty Centres across North America.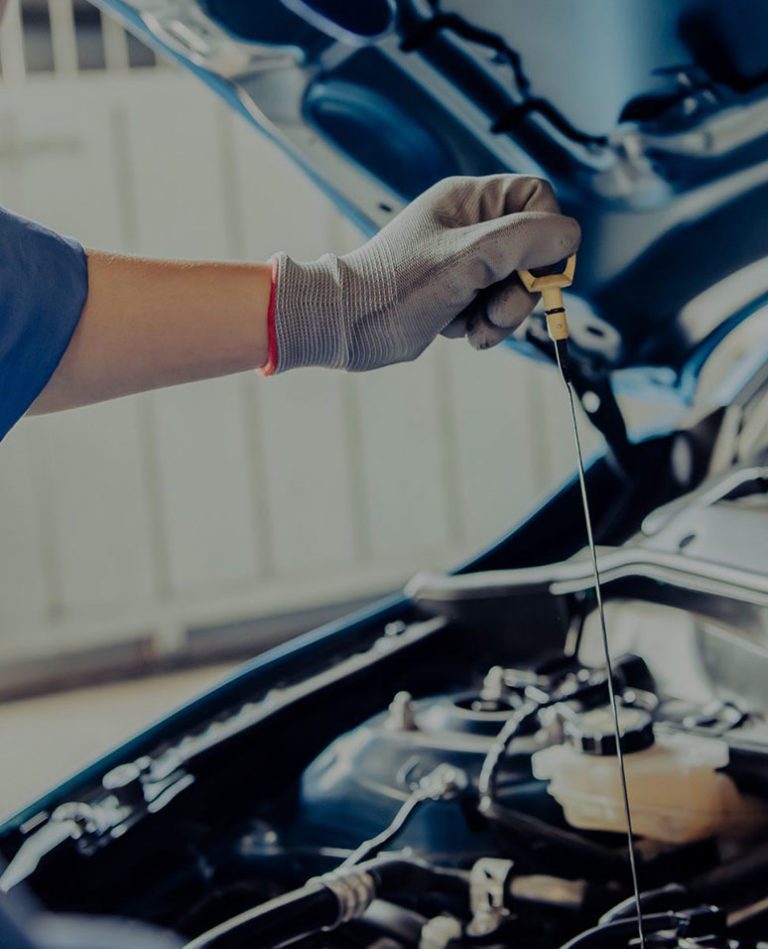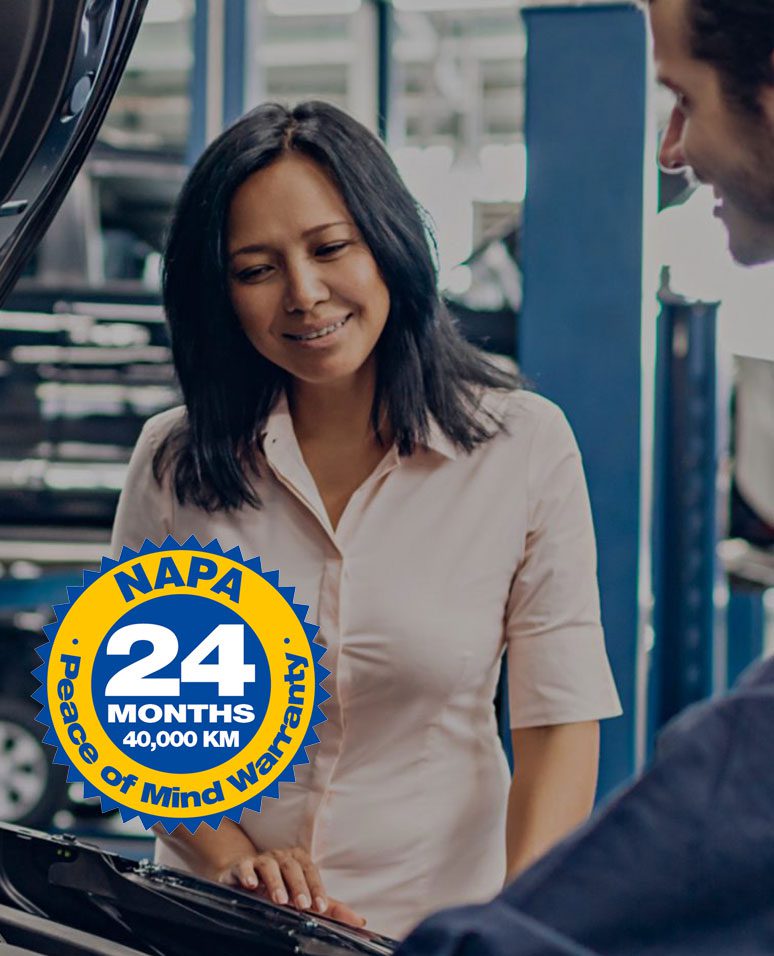 We are locally owned and operated by professionals that take pride in providing certified and highly qualified Subaru technicians to your community.
Every day, our locally owned and operated garage facilities are staffed by individuals who have been trained to provide great service and high-quality repair work.
NAPA is the industry leader in auto parts distribution for a reason: you get the best parts, delivered quickly and at a reasonable cost.
Whether your Subaru requires brake repair, gearbox repair, engine repair, or something else entirely, we at Techline Motors NAPA AUTOPRO in Kitchener can handle it all. Most common Subaru vehicles lineup includes the following:
Subaru BRZ:
The young looking RWD sports automobile is both enjoyable and practical, with excellent handling. The BRZ was named Car of the Year by Top Gear magazine in 2012, as well as a Top Safety Pick by the Insurance Institute for Highway Safety.
Subaru Impreza:
One of the most popular compact car that was introduced in 1992. The Impreza has been popular with consumers, and it is one of Subaru's best-selling models to this date. The latest 2021, 2022 model of Subaru Impreza for sale looks better than ever before.
Subaru Crosstrek:
One of the SUVs that was introduced to Canada in 2012. It is a crossover vehicle, and it is the latest addition to Subaru's lineup of cars. The Crosstrek has been very well received by consumers because of its versatility, safety and fuel efficiency.
Subaru WRX:
Also famous for the WRX STI is the most affordable sports car that is known for its performance and handling, as well as its all-wheel drive system. The newest 2021 WRX model in 2021 has been well received by consumers.
Subaru Forester:
Known for its fuel efficiency, as well as the fact that it offers plenty of leg room for passengers, considered one of the most popular AWD SUV in Ontario.
Committed to Excellent Service
Quality service since 1993
Subaru of Canada recommends that you service your Subaru on a regular basis. The company recommends servicing your Subaru every 12,000 miles or one year. It is important to note that this is only if you've purchased your car from a Subaru dealership and you're the original owner. If you have a second hand Subaru, then you will most likely need to service it more frequently. Service your Subaru regularly to maintain its performance and protect it from damage. There are several types of scheduled service that you can choose from, depending on the needs of your car. You can also refer to the recommended schedule maintenance guide by Subaru Canada.
Subaru has a reputation for reliability and safety. The company has built a reputation for quality and has a reputation for being a good value. The company has a reputation for making cars that need little maintenance and are very reliable. Techline Motor offers a wide range of services, including oil changes, tire rotations, tune ups, and more. Our services can be performed on both new and pre-owned Subarus. The cost of service depends on the type of service required and the make and model of the car being serviced. Contact one of our licensed technicians to find out.
A Subaru service at Techline Motors includes a checkup of the car's engine, transmission, muffler repair and other mechanical systems. The oil is changed and any necessary repairs are made to ensure safety and efficiency. The type of service you need depends on the age and condition of your vehicle. When it comes to getting quality Subaru service near Kitchener, Waterloo, Cambridge & Guelph, we're proud to be your number one choice. Our team of highly trained technicians are second to none and will take care of all your service.
Subaru's are known for their boxer engines, all-wheel drive and turbocharged power. These vehicles are designed to be the ultimate in performance on a wide variety of terrain including snow, mud, sand and gravel. While the Subaru is a very popular vehicle for those who like to be out in nature, it does have its share of issues that can arise from time to time. Subaru engines are known to be very durable. However, they can develop problems with the engine mounts and power steering hoses. The air conditioning system is also known for being problematic on older models.
The best way to start your search for the best Subaru service center in your area is by asking friends and neighbours for their recommendations. Most likely they'll recommend Techline Motors. Forrester, Legacy, Outback and the Impreza WRX are just a few of the most common Subaru models that we service here at Techline Motors NAPA Autopro. We're a family-owned and operated business, so you can trust us to treat you like one of our own. Come see us today!
Whether you own a new Subaru or currently leasing one, you're going to need to maintain your vehicle. You don't need to spend thousands of dollars at dealerships for annual maintenance that you don't need. At Techline Motors, we only provide the services that you need. Our team of highly trained technicians are ready and waiting for any challenge that may arise. We are also happy to work with you on a maintenance schedule that meets your needs and budget. You can trust us to not overcharge for work that isn't needed.